Home Mortgage Rates by Decade
Posted by Angela McKenzie on Sunday, March 7, 2021 at 9:00 PM
By Angela McKenzie / March 7, 2021
Comment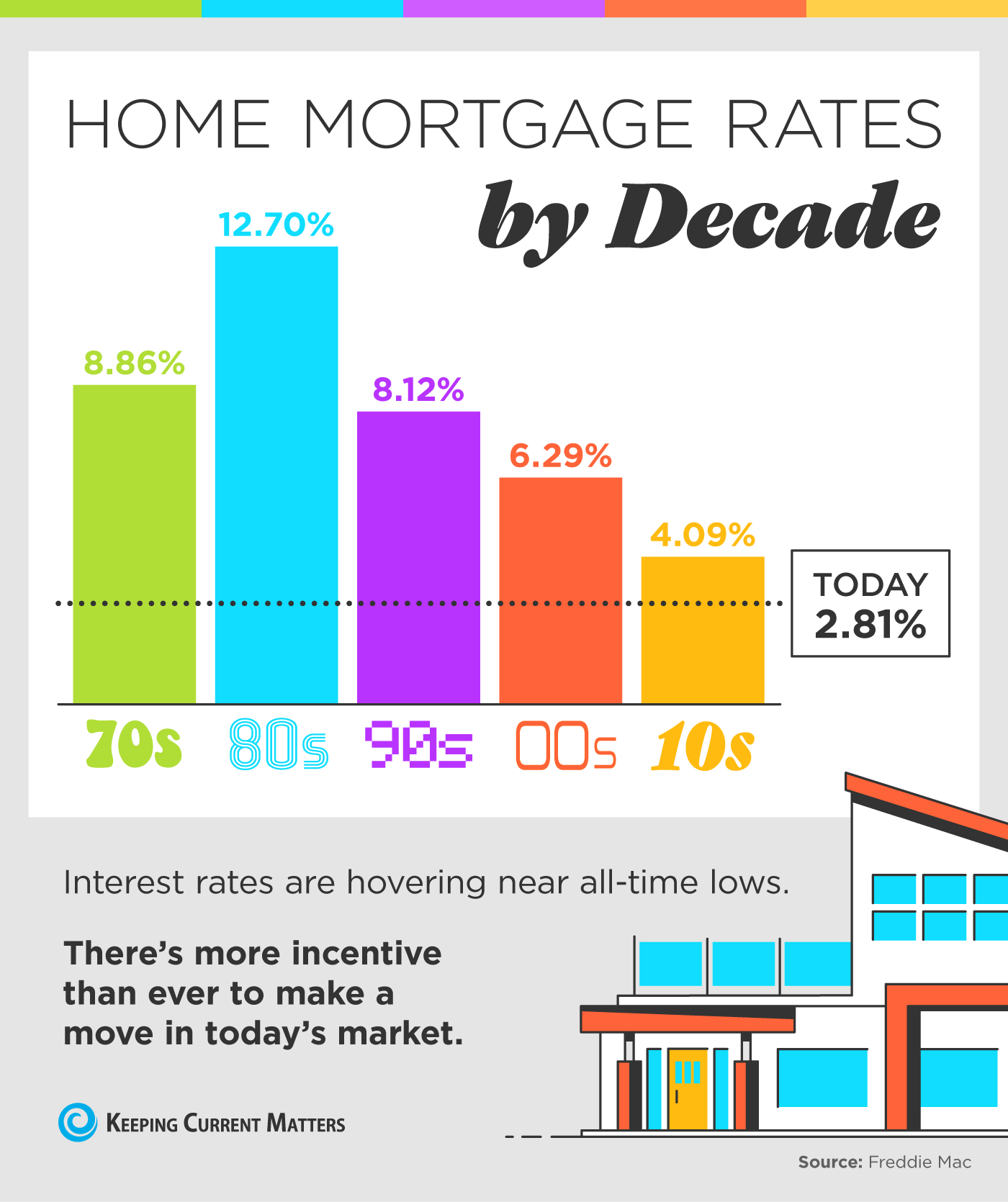 Summarized points of interest:
Mortgage interest rates have dropped considerably over the past year, and compared to what we've seen in recent decades, it's a great time to buy a home.
Locking in a low rate today could save you thousands of dollars over the lifetime of your home loan, but these low rates may not last forever.
If you're in a position to buy a home, feel free to reach out to our team of professionals - looksee.it/1fWXS to determine your best move in today's housing market while interest rates are still in your favor.
~Real Advantage Partners RE/MAX Precision