Hidden Costs Associated with Buying & Owning a home
Posted by Angela Mckenzie on Saturday, March 19, 2022 at 10:20 AM
By Angela Mckenzie / March 19, 2022
Comment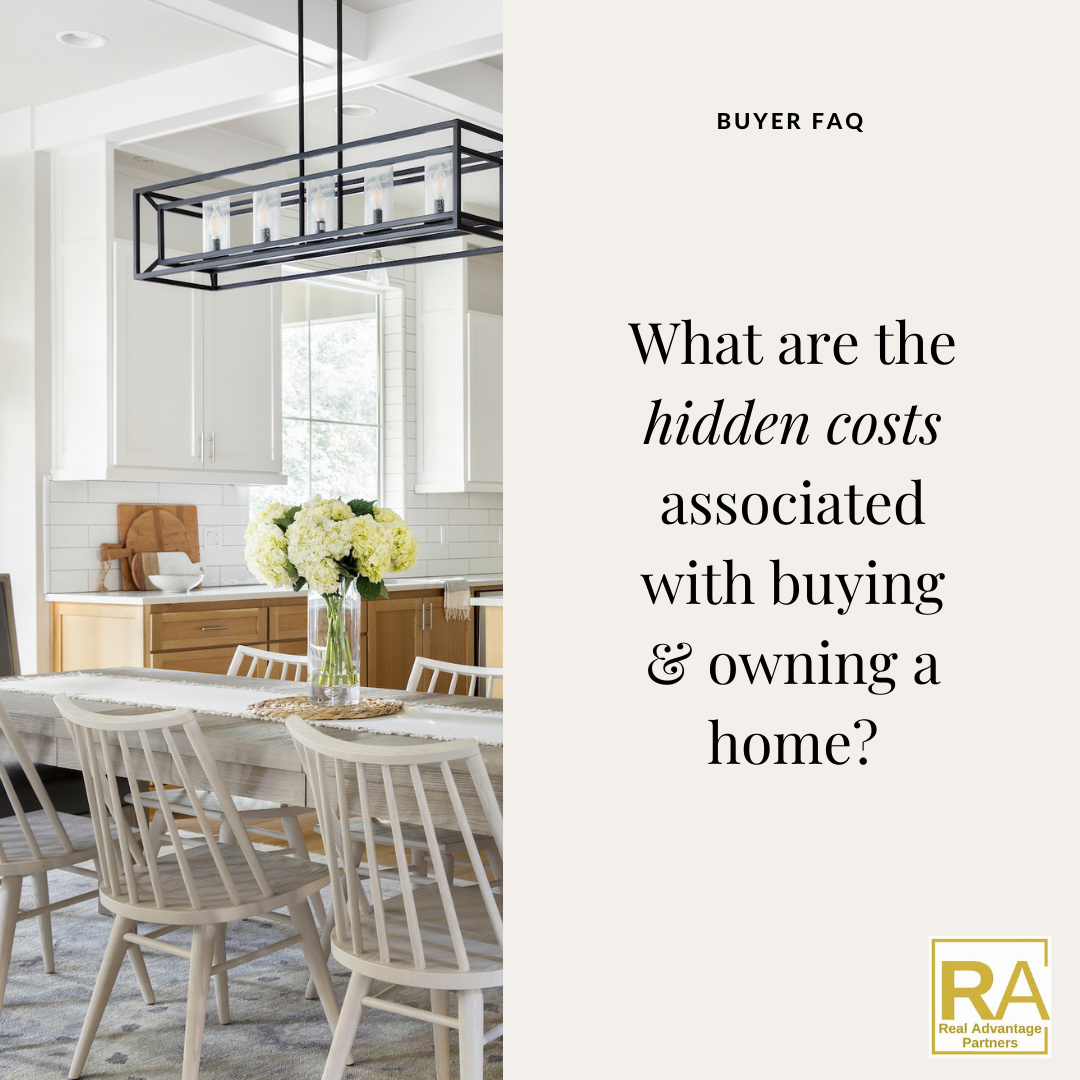 FAQ: What are the hidden costs of buying & owning a home??
?
Great question! While these are estimates, they will give you a good idea of what to expect:?
?
• One-time closing costs: 2-5% of the home's purchase price.?
• Annual home maintenance costs: 1% of your home's value.?
• Monthly utilities: 10% of your gross monthly income.?
• Annual property taxes: 0.5-2% of your home's value.*?
• Annual homeowners insurance: 2% of your home's value.*?
?
*Property taxes and homeowners premiums will typically be added to your monthly mortgage payment. Keep this in mind as you play around with mortgage calculators — some account for taxes and insurance; others do not. ?
?
The best way to gauge your total costs of owning a home is to meet with a knowledgeable mortgage lender. If you'd like a referral, contact us today at 515-446-8856
home for sale in pleasant hill iowa
homes for sale in pleasant hill iowa
house for sale in pleasant hill iowa
condos for sale in pleasant hill iowa
condominiums for sale in pleasant hill iowa
Buy real estate in pleasant hill iowa
Sell real estate in pleasant hill iowa
buy a home in pleasant hill iowa
buy a house in pleasant hill iowa
buy a condo
buy a condominium
sell my condo
sell my condominium
buy a lot
sell a lot
sell land
buy land in pleasant hill iowa
list my home in pleasant hill iowa
list my house
list my condominium
list my condo
home prices
condo prices
condominium prices
local realtor in pleasant hill iowa
realtor near me
hire a realtor
real estate broker
real estate agency in pleasant hill iowa
real estate agent in pleasant hill iowa